About Bradley Tree Experts
Bradley Tree Experts testimonials


Many thanks for your prompt and professional service. We will be sure to recommend you whenever we can. - J. Logue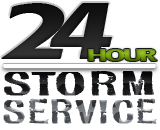 Here When You Need Us
Bradley Tree Experts offer 24 Hour Storm Service for when the unthinkable happens.
About Bradley Tree Experts

Providing Delaware County and the Main Line Tree Service for over 30 years
Bradley Tree Experts is a small family run business that started over 30+ years ago when Michael Bradley was a young boy. His neighbor was in the tree business and asked him to help out one day. Mike discovered he had great talent as a tree climber and so began Brad's Incerdable Tree Experts.

Bradley Tree Experts initally began as Brad's Incredable Tree Experts with a single pickup truck. Over time "Brad" as he was known back than, developed a stong customer base built from word of mouth. Thirty years later the business is still expanding.

Bradley now has several divisions consisting of Bradley Tree Experts, Bradley Firewood and The Firewood Queen. These days, Mike has all the equiptment necessary to accomadate any job, from large to small.
The Bradley Slogan...

Large enough to serve, Small enough to care.