Bradley Tree Experts testimonials


Many thanks for your prompt and professional service. We will be sure to recommend you whenever we can. - J. Logue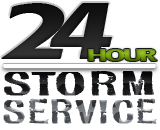 Here When You Need Us
Bradley Tree Experts offer 24 Hour Storm Service for when the unthinkable happens.
Providing tree services to Broomall for over 30 years
Tree Removal in Broomall
Although tree removal is a last resort, there are circumstances where it is necessary. We can help you to decide whether or not a tree should be removed. We are fully insured and our employees are covered under Pennsylvania's Workman's Compensation Act.
Broomall Pruning/Shaping
When done properly, pruning can improve a tree's healthy appearance, as well as increase the life expectancy of the tree. Proper pruning opens the canopy of the tree to permit air movement and sunlight penetration. We prune in accordance with the ANSI A300 tree care standards to ensure that your tree receives the maximum benefit from pruning without subjecting the tree to damage.
Cabling and Bracing in Broomall
This procedure involves the installation of threaded steel rod braces and/or high strength cables to preserve the integrity and natural structure of the tree.
Broomall Power Stump Removal
We use a PTO-driven grinder that can grind stumps as deep as 24" below the surface.
Brush Removal in Broomall
Our whole tree chipper can reduce a tree up to 18" in diameter to wood chips, which can be hauled away or left in a neat pile for later use as a beneficial mulch.
Broomall Lightning Protection
This procedure protects your highly valued trees from Mother Nature. Hardware is installed on the tree's parent limbs which grounds electricity into ground rods instead of bringing disaster to your tree, or possibly your home.
Firewood in Broomall
From November through the winter months we sell seasoned firewood. Delivery only. Our wood is primarily made up of Oak or other hardwoods such as Hickory. Stacking is also available at an additional cost.
Broomall Fertilization
In a forest, decayed leaves and dead plants provide mineral elements and nutrients which trees require to grow healthy In urban and suburban landscapes, these natural nutrient sources are often raked up or removed. Fertilizing replenishes these deficiencies and helps maintain trees and shrubs in a vigorous condition. Trees and shrubs in good condition are less susceptible to attack by insect and disease, and are able to tolerate other environmental stresses
Broomall tree service - tree service in Broomall - firewood in Broomall
delaware county tree service - main line tree service - chester county tree service